Hello,
We will be playing two shows this weekend on two different coasts. The first show of the weekend is on Saturday in Portland, OR and it is apart of the MusicfestNW. Tons of rad bands are playing this fest(Bad Brains/Sunny Day Real Estate/Girl Talk/OM + a million others). It's going to be a wild weekend. If you live in the Northwest you should be there. Our show for the fest is:
Saturday October 19th
Trash Talk
Despise You
Crom
Dr. Loomis
@ Satyricon
125 NW Sixth Ave.
Portland, OR
8 PM(We play at 11PM)
10$ at the door or free entry with a festival wristband
For more info on this fest check out their website:
www.musicfestnw.com
Our second show this weekend is on Sunday in Boston, MA and it is a part of The Great American Hardcore Fest. If you live in the Boston area you have no excuse to miss this show. Sunday is going to be insane. Here is the line up for the day we play:
Sunday 12 pm doors
................
Integrity
Converge
Guns Up!
Trash Talk
Death Before Dishonor
The Wrongside
COA
Bracewar
The Carrier
The Mongoloids
Foundation
Wrecking Crew
Title Fight
The Banner
Fireworks
Born From Pain
Free Spirit
Bad Seed
Rotting Out
Powertrip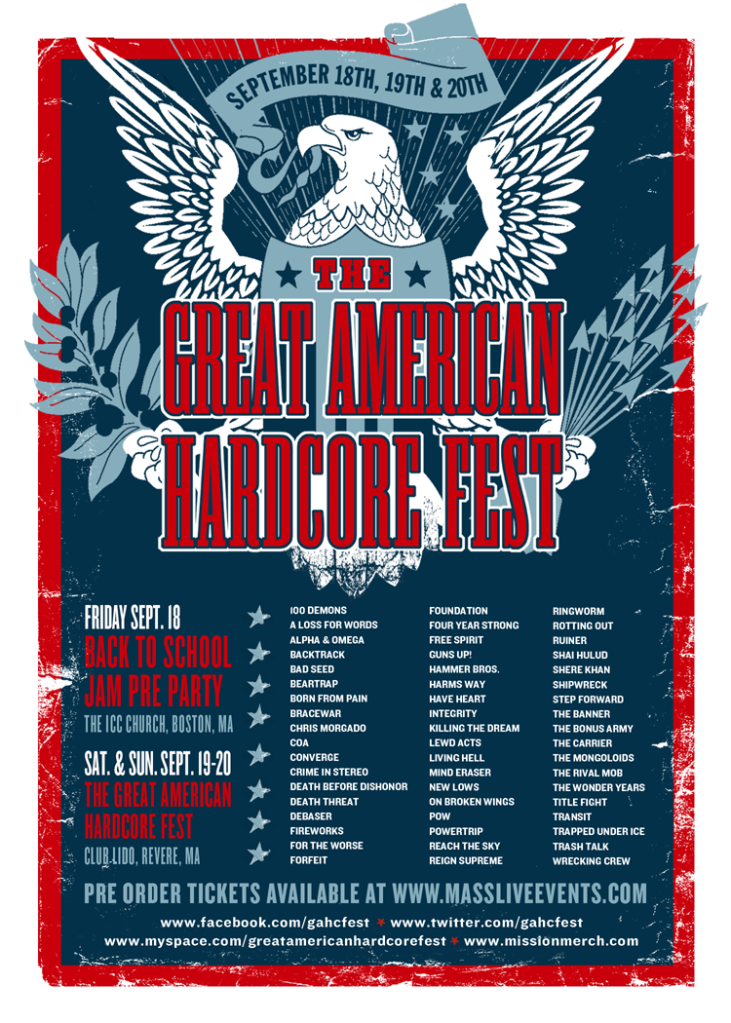 That's all for now. Hopefully we will be seeing some familiar faces this weekend. Party on.